Some people think of Picton merely as a stopover point on the journey from Wellington to the rest of the South Island. Whilst it's easy to fly through on your way to exciting destinations like Tekapo and Queenstown, we recommend stopping over for a few days. There are so many things to do in Picton that it is a legitimate destination in its own right. It's also a great place to base yourself when exploring the Marlborough Sounds.
We're so convinced by this that we've put together this guide featuring seven of the best things to do in Picton covering a wide variety of interests that people from all walks of life and backgrounds can enjoy!
1. Cruise the Marlborough Sounds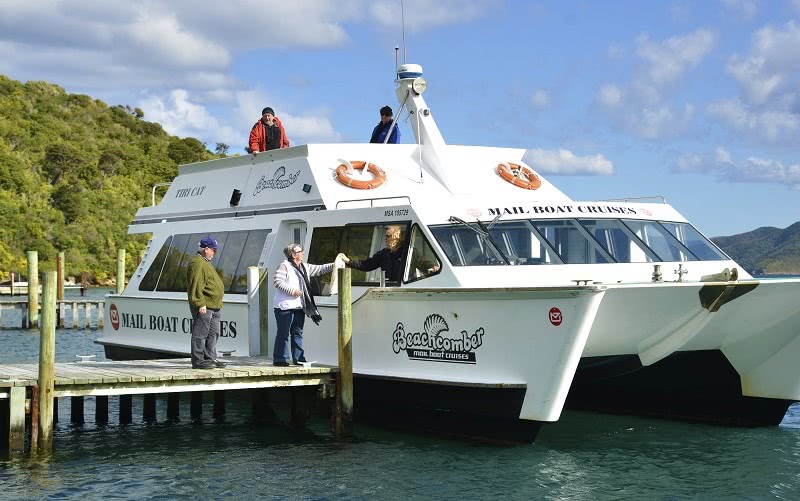 We start with the star of the show and the thing that Picton is already renowned for which is the wondrous Marlborough Sounds.
For those who haven't heard of the Marlborough Sounds, they are an extensive series of sea-drowned valleys covering 4,000km² of islands, peninsulas and seas. They are a breath-taking sight to behold from land and even more remarkable from the sea which is a great way to explore them via boat cruise like the ones offered by Beachcomber Cruises.
Beachcomber operates a variety of different cruises around the Sounds but one of the more unique experiences is the 'Mail Boat Cruise' that allows you to share a half-day adventure delivering the mail by water which is an officially recognised NZ post service.
It's a real down-to-earth experience that comes with a fascinating commentary from the friendly captain and crew and gives you the opportunities to meet locals and spot wildlife along the way.
2. Hiking the Queen Charlotte Track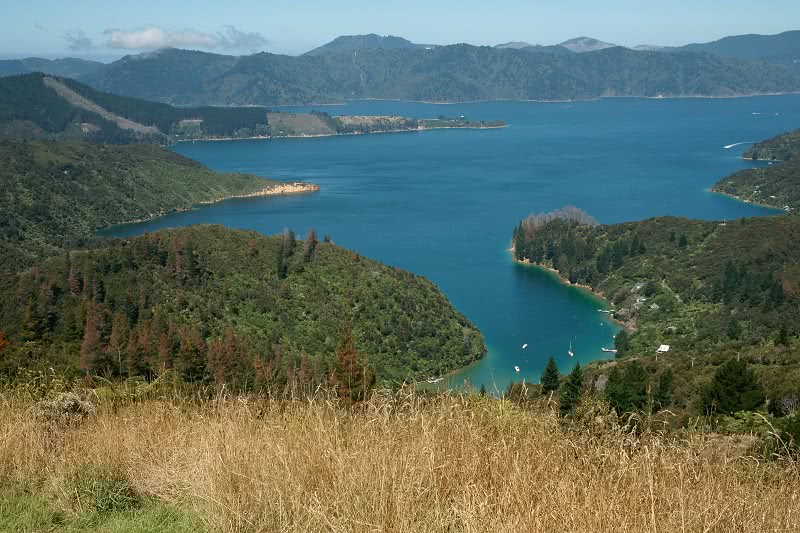 For those who are into hiking or cycling, the Queen Charlotte Track is something you will probably already know about and it is a real must-do activity to tick off the list.
The Queen Charlotte Track is a 70km track that stretches from Ship Cove to Anakiwa passing some of the most picturesque sights you're able to see in New Zealand.
The 3-5 day hike (depending on your pace) takes you through native New Zealand bush, along the peninsula ridgelines, in and around coves and inlets and more.
There are Department of Conservation campsites you can register to stay at along the way as well as private accommodation providers along the route as well.
It's a mesmerising coastal walk and a highly rated experience and a wonderful way to enjoy the great outdoors.
3. Edwin Fox Maritime Museum
Picton not only has spectacular scenery, but it also has some fascinating history, some of which you can discover at the Edwin Fox Maritime Museum.
The Edwin Fox Maritime Museum is a preservation project dedicated to the Edwin Fox, the ninth oldest surviving wooden ship in the world at over 160 years old.
It was a ship that had a fascinating life at sea serving predominantly as a merchant vessel with a number of duties. This included transporting general cargo, civilian passengers, transporting convicts from England to Australia, carrying immigrants from England to New Zealand before spending its last years in Picton transporting coal.
The Edwin Fox Maritime Museum picks up new fans with every visit with people amazed by the sight of the ship in dry dock and the fact they can interact, walk inside and around it.
It's an amazing bit of history and a real step back in time as well as being something completely unique to Picton.
4. Kayaking the Queen Charlotte Sound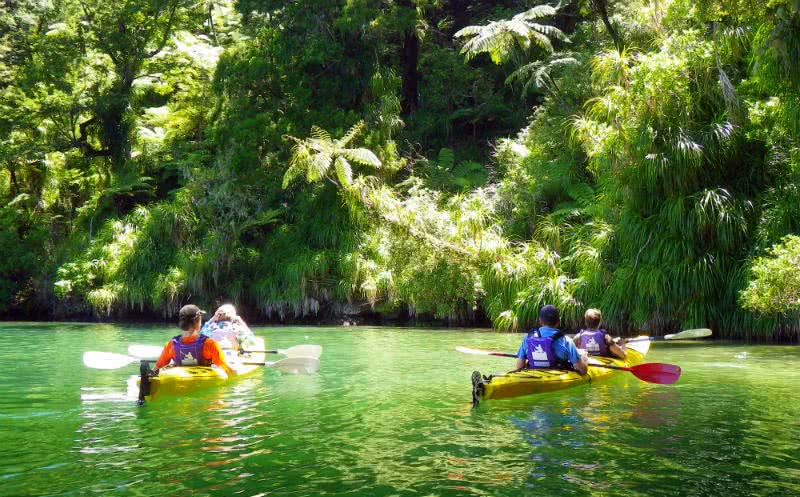 Another activity you can add to the list is kayaking which is an easy and fun thing to do from Picton.
There are a number of ways to do this, but one of the most highly rated is by going on a guided day tour like those offered by Marlborough Sounds Adventure Company.
On the sea kayaks, you'll get to see the waters in a closer way than you ever thought possible and notice when they transition from bright blue to deep green.
You'll also be taken along the coast with a remarkable view of the native bush along the sure and the abundant marine life that inhabits the space.
The guided trips make the experience all the more meaningful with knowledgeable guides providing insightful commentary and taking you to all the best spots only locals know how to find. You'll also get great food, use quality equipment and the well-organised itinerary will mean you'll get the best out of your time.
The Marlborough Sounds Adventure Company offer ½ day guided trips, full day guided trips and are a number of other packages that incorporate hiking, camping and other adventurous activities too.
5. Wine Tours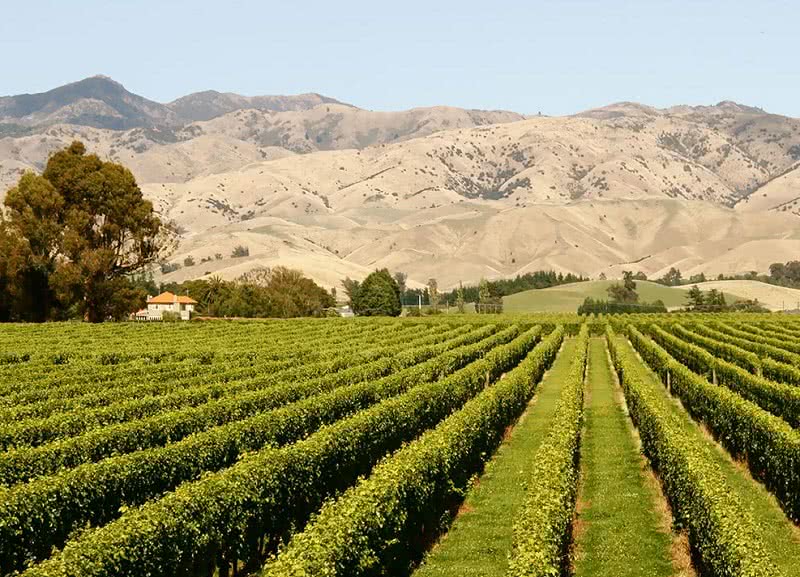 Picton being home to the Marlborough Sounds is also part of the Marlborough region which is of course known throughout the world for its spectacular vineyards and wine.
It's a prolific region for wine production accounting for 77% of all New Zealand's wine with its most popular being Sauvignon Blanc followed by Pinot Noir and Chardonnay.
If those varietals take your fancy, then booking yourself one of the numerous wine tours that are on offer from Picton is a must.
From a typical day on a wine tour you can expect to be taken to four or five different wineries in the region with plenty of options for sampling, experience other local produce like olives and chocolates as well as learning about the history of the region and why its one of the world leaders in producing great wines!
A fantastic option for a bit of indulgence with style.
6. Kaipupu Wildlife Sanctuary
You're spoilt for choice in Picton when it comes to scenery and splendour and another example of this is the Kaipupu Wildlife Sanctuary.
The sanctuary is a community restoration project that covers 40 hectares of land at the head of Picton Harbour with a goal to protect and enhance New Zealand's unique wildlife in the area.
People can visit the sanctuary and explore the area protected by a predator-proof preference and witness some amazing New Zealand birdlife and wildlife species.
This includes the Piwakawaka (Fantail), Kereru (NZ Woodpigeon), Korora (Little Blue Penguin), Karearea (NZ Falcon), the Rowi Kiwi and much more. You'll get some great photos and be moved by the efforts of the locals with respect to this great project.
The Kaipupu Wildlife Sanctuary is on a mainland island and is accessible by water taxi.
7. Fishing
Kiwis love to fish and so do many of our visitors which is great because there's plenty of opportunities to partake in New Zealand, and of course Picton!
If you're happy with something quiet then taking yourself to one of the local fishing spots, like the jetty opposite the ferry terminal, is an easy option where with any luck you'll be able to catch a wide variety of fish like blue and jack mackerel, kahawai and snapper.
Another option is to go on a half day or full day fishing charter like those offered by Sounds Connection. To say the fishing is fantastic is an understatement. You'll be aboard a 35ft vessel with fishing gear, bait and tackle gear included in the price. You'll also be taken care of by an experienced local with knowledge of all the best fishing spots in the Sounds.
On top of that, you have the wonderful surroundings and picturesque views around you and the scent of saltwater in the air. Not a bad way to spend some time at all.
Plan a trip to Picton and stay with us at the Picton Yacht Club Hotel!!!
As you can see, there's plenty of things to do in Picton and this list is just the start of it!
Plan yourself a trip and stay with us at the Picton Yacht Club Hotel and our friendly and knowledgeable staff will let you know about all the great things to do during your stay!