For superb Picton accommodation at great prices, book direct with CPG Hotels! Our Picton Yacht Club Hotel is a stunning hotel featuring spectacular views over the Marlborough Sounds, and because it's close to the marina, it overlooks the beautiful waterfront in Picton.
Explore all that the South Island's Marlborough region has to offer in relaxed and comfortable Picton accommodation. Book your stay with us today!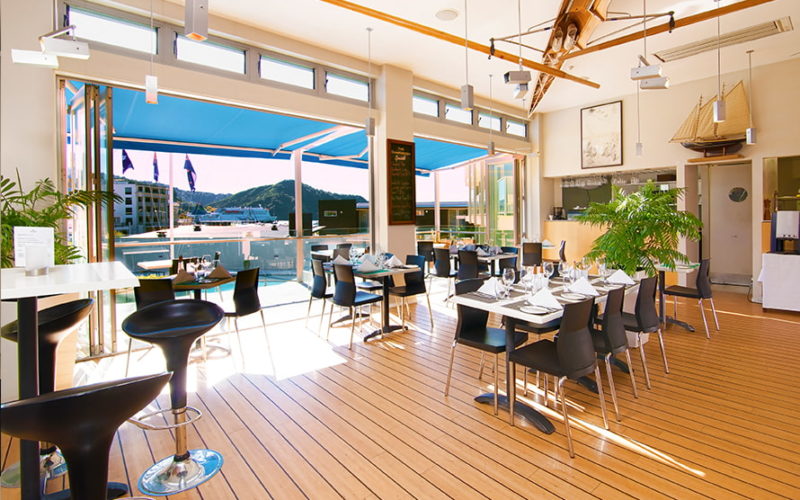 About the
Picton Yacht Club Hotel
The Picton Yacht Club Hotel is located right on Picton's stunning waterfront and is one of the city's most popular hotels. The hotel is contemporary and relaxed and has been built around an alluring swimming pool which is popular with guests, especially during the summer months.
The hotel is within short walking distance of Picton's best bars and restaurants and also offer superb meeting facilities. As one of Picton's premier hotels, the Picton Yacht Club Hotel is an ever-popular destination for leisure and business travellers alike. The hotel offers a wide selection of well-appointed rooms and matches this with outstanding service, making it the perfect hotel the next time you are in Picton.
With an on-site restaurant and bar, the hotel serves delicious food from breakfast through to dinner and the restaurant enjoys stunning views out towards the Marlborough Sounds. With unlimited free Wi-Fi access in all rooms and public areas, a heated outdoor swimming pool and high-quality guest amenities, it's no surprise that the Picton Yacht Club Hotel continues to be one of Picton's most popular hotels.
25 Waikawa Road
Picton,
Marlborough 7220
Conveniently located less than 5 minute's drive from the ferry, bus and train terminals, and easily found should you be driving, the Picton Yacht Club Hotel is centrally located.
A number of transport options are available to help you transfer to/from the Picton Yacht Club Hotel make your way around the area. Please ask your host for more information, directions or booking assistance:
Private car service
Taxi
Private shuttle service
Public bus service
Cook Strait Ferry