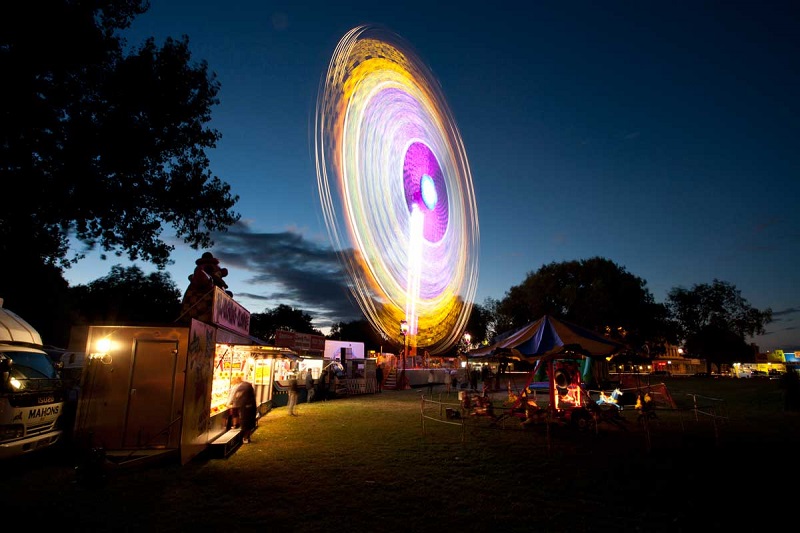 With Easter fast approaching the schools due to break up for holidays in the next few days, it's time to get planning some activities to keep them (and you!) entertained over the Easter break. Easter is a great time of year to get away and explore a new destination. Whilst we may be heading into Autumn and the clocks have now moved back, April can still deliver some warm and sunny weather and Easter has certainly served up some crackers over the years. Here's a quick run down of some of the best activities to get involved with this Easter if you are staying at any one of our five destination cities.
Auckland
There are heaps of activities for families and adults this Easter. An ever-popular event on the Auckland calendar is the annual Royal Easter Show held at the ASB Showgrounds from the 13-17 April. The show features a huge line-up of entertainment, circus acts, carnival rides, exhibits plus an A&P Show that has been running for over 160 years.
One for the kids! The giant Easter Egg hunt in the Amazing Maze in Karaka, South Auckland. Held over the long Easter weekend, this event is a great one for the whole family and the kids will absolutely love hunting for those giant Easter eggs. There's even a torchlight hunt this year from 7.00-9.00pm so bring a flashlight and get hunting!
Rotorua
Easter egg hunts are a definite feature of the long weekend and Rotorua is no different. The great Rotorua Museum Easter egg hunt takes place from Friday 14 April to Sunday 30 April and will be held in the Government Gardens which provide lots of great places for hiding those eggs! This is a great event for the whole family and a great chance to explore the Government Gardens.
If you are looking to keep the kids entertained throughout the holidays, Rainbow Springs and Agrodome have got an awesome family pass special running from the 14-30 April. For just $90 you can get a full Day Pass to Rainbow Springs and tickets to see the legendary Agrodome Farm Show – that's half price!
Wellington
If you are looking for something a bit different these Easter holidays then head on down (or up!) to the Botanic Gardens in Wellington where you can check out some pretty awesome dinosaurs. Get up close with a friendly T-Rex, check out the giant velociraptor and meet a whole host of other dinosaurs from back in the ages. Running from the 14-23 April, this is a great event for the whole family.
It would be wrong of us to miss out an Easter egg hunt in Wellington and this one is a beauty. Held at the wonderful Zealandia Ecosanctuary, this is a free event for kids and a great chance to explore the spectacular ecosanctuary. General admission rates apply to anyone over 18 and as well as hinting for Easter eggs, it's a great chance to explore the park and the amazing wildlife.
Picton
If you are lucky enough to be down in Picton this Easter, make sure you book on a cruise of walking tour with Beachcomber Cruises because all throughout the Easter holidays, kids go FREE! That's right – this is a great chance for the whole family to get out and explore the stunning Queen Charlotte Sounds with one of New Zealand's best tourist operators. Beachcomber Cruises have an amazing selection of cruise and walking tours so there is something for everyone.
If you're into your planes, then Blenheim is the place to be over the Easter weekend and the Classic Fighters Omaka Airshow. This is Marlborough's largest event, attracting over 30,000 people from around the world for three days of action packed aviation and ground theatre. This is another awesome event for the whole family so come down and get involved!
Dunedin
Again if you are looking for something a bit different then the Wild Dunedin Festival could be right up your street. This festival of nature is a chance for everyone to discover and explore Dunedin's natural history from the highlands to the high seas. Dunedin is New Zealand's wildlife capital and this event is a celebration of everything great that Dunedin has to offer. The event is running from the 21-25 April and is FREE for everyone.
Hopefully that gives you some inspiration for things to do this Easter – let us know what your plans are and share any of your photos with us on Facebook or Instagram.